FREE ESTIMATES

Call today about our auto painting service and auto body repair specialist

Each vehicle is repaired to factory specifications on-premise and is returned to the pre-accident state.  All of our auto body paint/repairs and truck body repairs/paint have a lifetime warranty.  
DIAMOND AUTO COLLISION can repair all foreign and domestic cars and trucks.

Customer Satisfaction is Always Our #1 Priority so We Provide a Lifetime Warranty On All of Our Work.

  If you have been in an accident,  the Last Thing You Need to Worry About is the Decision of Where to Go for Collision Repair. Where? Stop by Diamond Auto Collision today.  It is important that you get collision repair for your car's body as soon as possible.  Diamond Auto Collision professional auto body repair technicians, painters, and collision estimators will work with you and your budget to find the right auto repair(s) for you. Our repair services include the following: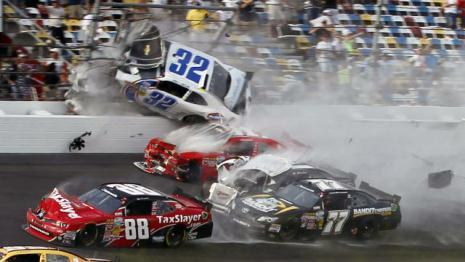 We use only quality car paint and apply it to your vehicle in a contamination-free, state-of-the-art spray paint booth. This eliminates dust, dirt, lint and other imperfections from degrading your car paint finish. 

   There are millions of car crashes each year in the United States. Sometimes, no matter how carefully you drive, an accident is unavoidable. Whether it is a minor crash or a fender bender. The safety of all passengers involved will be the first concern of everyone. From there, though, auto collision repair is a close second. .... Whether you need minor plastic bumper repair or traditional dent removal, you need to make sure your car is fully repaired so that the next time you're on the road, there is no question that you are driving in a safe, fully repaired vehicle.


 Think About Diamond Auto Collision...